Brief History
01
Early years (Late 1970s, Early 1980s)
Our founders began the company in 1977 with a desire to manufacture quality and technologically advanced products for various industrial processes requiring gases and dry air. MVS began offering inert gas generators and got collaboration from Bergbau-Forschung GmbH in the early 1980s for manufacturing PSA Nitrogen generators.CarboTech, with it's roots in BF is now the leading supplier of Carbon Molecular Sieves in the world and we continue to partner with CarboTech AC GmbH to offer the best quality products and sieves to our customers.
02
Ammonia Cracker introduction
Along with the introduction of PSA Nitrogen, MVS also found that our products were increasingly being used in the metallurgical applications which also needed hydrogen gas for reduction furnaces. As a result, MVS introduced Ammonia Cracking Hydrogen generators for our customers also in the 1980s and since then we have supplied over 400 Ammonia Crackers the world over. The largest Ammonia Cracker in Asia running at a steel mill in Eastern India has been a crowning glory of our achievements.
03
Oxygen generators introduction
During the early years of MVS in the mid 1980s, with a budding pharmaceutical industry, the market demand for ampoules was steadily increasing, thereby creating a market for Oxygen generators. With PSA technology maturing, MVS successfully launched PSA Oxygen generators in the market and we continue to be the market leaders in India for on-site oxygen generators.
04
Hydrogen generators – complete range available
We have supplied Hydrogen generators using water electrolysis technology almost from our inception using various technologies over the years including unipolar cells, low pressure bipolar cells and now, high pressure bipolar cells. We tied up with non-alkaline technology leaders Proton On Site (USA) in 2010 and have supplied 30+ systems in India alone during a short span of time. We also entered into MoU with leading American and European companies to offer partially imported and part indigenous methanol reformers and natural gas steam methane reformer technologies to our customers.
05
Membrane Nitrogen – commanding lead
We started supplying membrane nitrogen generators in the early 2000s and formally partnered with Air Liquide MEDAL membranes (USA) for offering their most advanced and durable range of nitrogen separation membranes to our customers. We are now the leading membrane nitrogen generator supplier from India and have built a solid reputation based on performance of our systems.
06
Medical Oxygen generators – need of the day
While we had been supplying PSA Oxygen generators for almost 30-years, it was felt that we should also offer our products for the medical facilities requiring reliable source of on-site oxygen. In partnership with a leading American company, we began offering medical oxygen generators based on PSA technology. We have supplied our generators pan-India and also on the African continent.
MVS Corporate Headquarters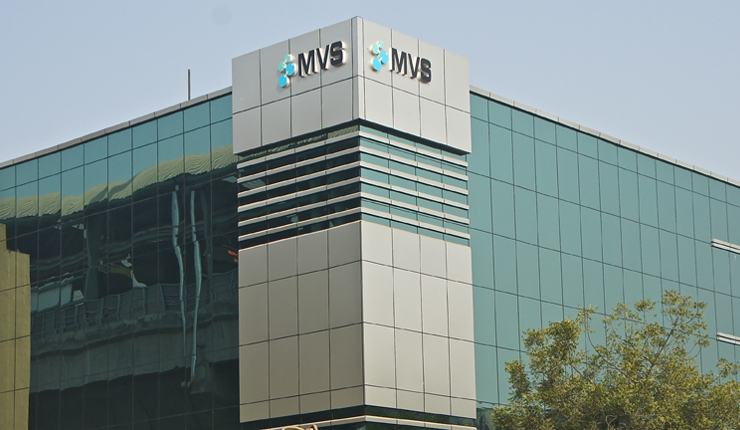 Our Future
01
Quality focus
Quality remains our top-most priority and we continue to look for ways to improve our quality by taking incremental steps. We are ISO 9001 certified and our processes are governed by our documented quality norms. We believe that our product quality and process quality allows us to differentiate from our lower cost and lower quality competitors. This is our strong belief which will propel us into a future of continued success.
02
Performance focus
Our machines and their performance is paramount to our and our customer's satisfaction. We design our equipment to provide many years of strong performance without requiring major servicing or overhaul. Efficiency of our process is another gauge of plant's performance and we continue to improve the plant efficiency by continuous R&D. We believe unless our plants perform well and serve our customers well, we will not remain successful in future.
03
Innovation focus
Innovation is the key to a company's future. We spend a lot of our time in R&D, ensuring that our processes, methods, technology all continue to evolve. Innovation to us means – improve performance, increase reliability, make our plants more durable and rugged and continuous cost reduction by more efficient sourcing and engineering improvements. We will perish unless we innovate. This drives us to never stop innovating.
04
Reputation focus
MVS has a stellar reputation built one customer at a time over 40 years. This means a lot to us and we are aware that losing face with even one customer is a very high price to pay. We go to extreme lengths to make sure that our customers remain satisfied with our products, services and after-sales support.